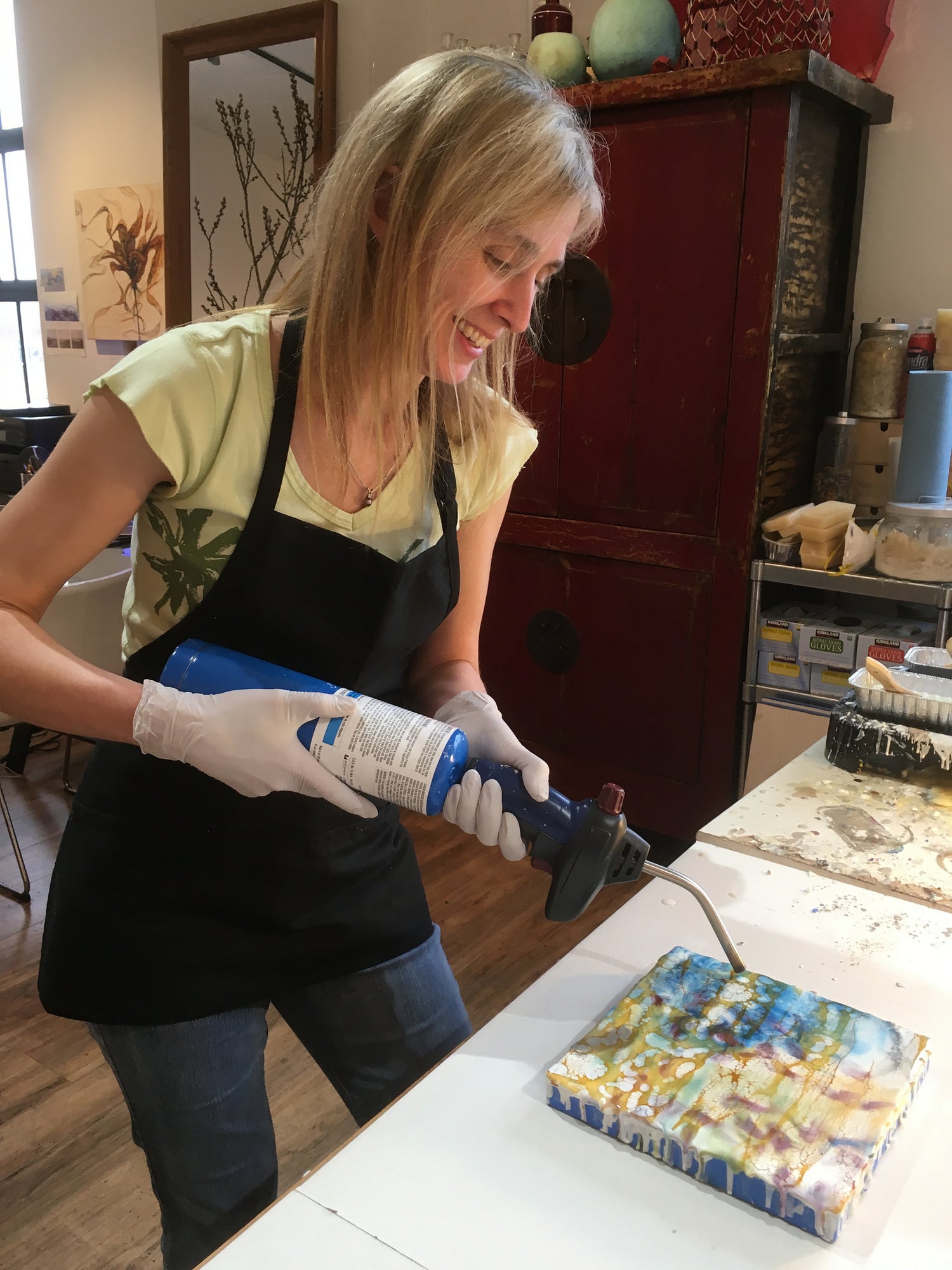 Cindy James
Cindy James lives in Edmonton, Alberta, and has worked as a court reporter and television closed captioner since 1992.

In 2010 Cindy participated in an encaustic painting workshop and fell in love with the vibrant colour and versatility of the medium. She has learned her craft through various encaustic workshops both online and through travel to theUnited States.
Cindy continues to focus on the exploration of the ancient medium of encaustic wax and all that it offers.

I work in a variety of sizes and unique formats and have a special love for miniature paintings. I often incorporate abstract backgrounds into my landscapes as I explore the many ways to use mixed media techniques with encaustic.

I teach encaustic classes from my garage studio and enjoy creating video demos and lessons for my You Tube channel.

Artist Statement
Encaustic medium is a perfect fit for my inquisitive nature and my passion for learning. I am as enamoured with the glassy smooth surfaces as I am the textural capabilities of wax, and the ability to transform a painting into something sculptural is a constant source of wonder and delight.

I often use my original photography and illustration in my work, and I continue to explore the versatility of encaustic painting and the near limitless potential that the medium offers through mixed media.