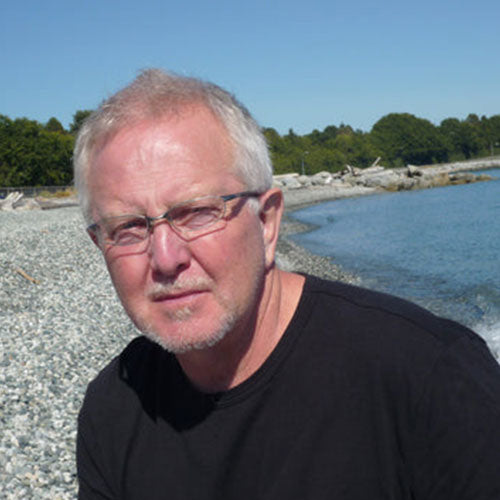 Harvey Van Dyck
Harvey's paintings are inspired by time spent in nature. He loves to spend time hiking and cycling in the mountains, and enjoys time spent on the coast. His paintings reflect the emotion of his experiences with nature. The process begins when he picks up the paintbrush, and then, "at some point the painting takes over its own creation and I just support it."
As a young boy Harvey spent time copying cartoons drawn by his father. This sparked an interest in various forms of artistic expression that continued through the years. Early on Harvey dabbled with pencil drawings and water colours. Career and the pleasure of fatherhood then kept him busy, until his recent retirement which has allowed him to dedicate more time to exploring his interest in painting.

Harvey is, for the most part, self taught. Over the years he has spent time in various art courses through ACAT, and artist workshops. "Learning from other artists, and experimenting with different techniques, has helped me grow as a painter." Time spent in workshops with Michael O'Toole and Mike Svob, and other inspiring artists have influenced Harvey's approach to his paintings.

Harvey has worked with various mediums over the years. He now works primarily with acrylics. Harvey thoroughly enjoys the time he can now commit to exploring the passion he feels for painting.

Harvey's pieces are available at local galleries and through his website. Harvey actively supports local charity organizations by donating pieces for fund-raising events, and also by donating his proceeds to charitable organizations.