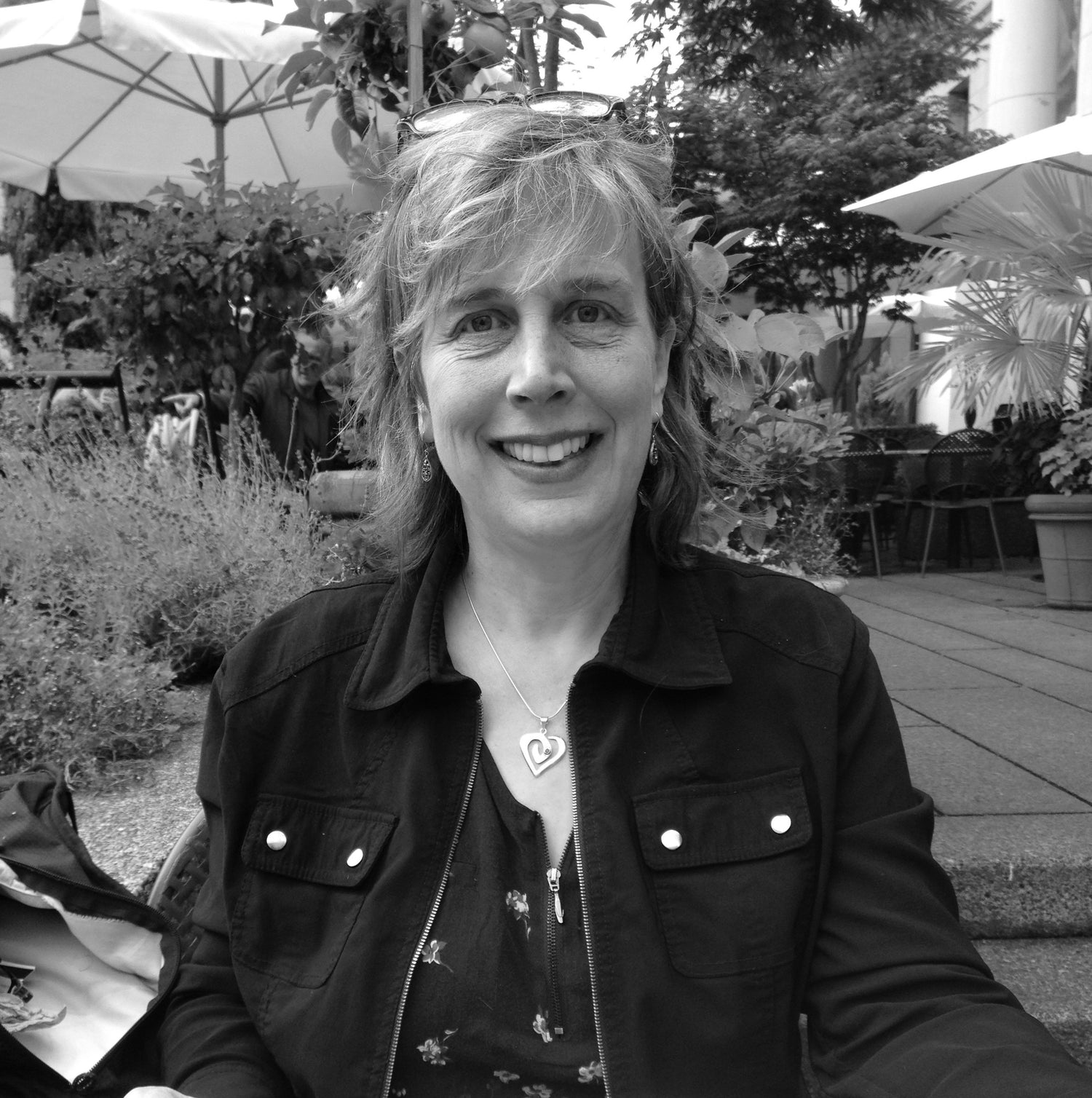 Jill Thomson
Jill Thomson's artwork evokes her personal history of a small town/prairie childhood, an urban Montreal young adulthood and a settled life as artist and mother of three adult children in Edmonton.
Her rich colourful palette and complex compositions celebrate a creative life in cities, tending gardens in all manner of living situations: front yards, balconies, rooftops and community gardens; with a renewed connection to small, regional farms. They are inspired by communities establishing "within walking distance" escapes into nature, bicycle paths and to local shops; offering breathing space to congested urban quarters and breaking the grid of city life with organic growth and flora.

She received her BFA from Concordia University in Montreal. She is currently pursuing a Masters in Human Ecology - Material Culture, with her main project being her series of Urban Garden Paintings.

She has work in the Alberta Foundation for the Arts, Edmonton City Hall and in international public and private collections. Nine of her paintings are featured in a permanent alleyway mural for Arts on the Ave, as part of the revitalization of Alberta Avenue. "Edmonton Neighbourhood" was purchased by the Edmonton Arts Council as a gift for their capital campaign and hangs in Edmonton City Hall. Thomson's neighbourhood painting for MLA Rachel Notley depicts the Legislature from a Strathcona neighbourhood perspective, and hangs in her office in the Federal Building. Her painting, "Heritage Quarter" was brought to life as the setting for three operas in a collaborative video projection project with Mercury Opera and Guru Digital and was recently screened in opera festivals in the UK and Ukraine.