November 10 - 12, 2023
Regular price
Sale price
$395 CAD
Unit price
per
Sale
Sold
To register click the Add to Cart button
A Brush with Nature Artist's Retreat
Friday - Sunday
November 10 - 12, 2023
Radium Centre
Radium Hot Springs, BC
$395* (Does not include accommodations or meals).

Find the supply list here.
Landscapes. Acrylics. Creative Discovery.
Whether you're dipping your brushes into acrylics for the first time or you're a seasoned exhibiting artist looking to up your game, this artist's retreat is tailor-made for you.
Under the guidance of Sue Contini, an accomplished acrylic artist and seasoned art educator, you're in for more than just paint on canvas – she's here to ignite your creative fire and take you on a journey where the excitement of learning merges with the joy of exploration.
What's in store during these three inspiring days?
**Landscape Adventures**: Sue's got a treasure chest of techniques. From strokes that tell tales to intuitive methods that channel emotions, you'll find your groove in capturing landscapes like never before.


**Canvas Hopping**: Ever felt stuck on one canvas? We'll show you how to jump between them effortlessly, letting each new canvas whisper fresh ideas to you.


**Colors that Sing**: Layering colors isn't just fun; it's enchanting. Uncover the secrets of adding textures and depth that will make your paintings pop.


**Neutrals and You**: Neutrals aren't plain – they're the unsung heroes of art. Learn to work with them and your paintings will strut their stuff like never before.


**The Magic of Paint**: Transparent, translucent, opaque – sounds like a magician's spell, right? Learn how to wield these applications and add a touch of magic to your art.


Ready to dive into a world of acrylics and landscapes that's anything but ordinary? We're keeping the vibe intimate so snag your spot now. Think outside the lines and discover the deeper secrets of acrylics and landscapes!
View full details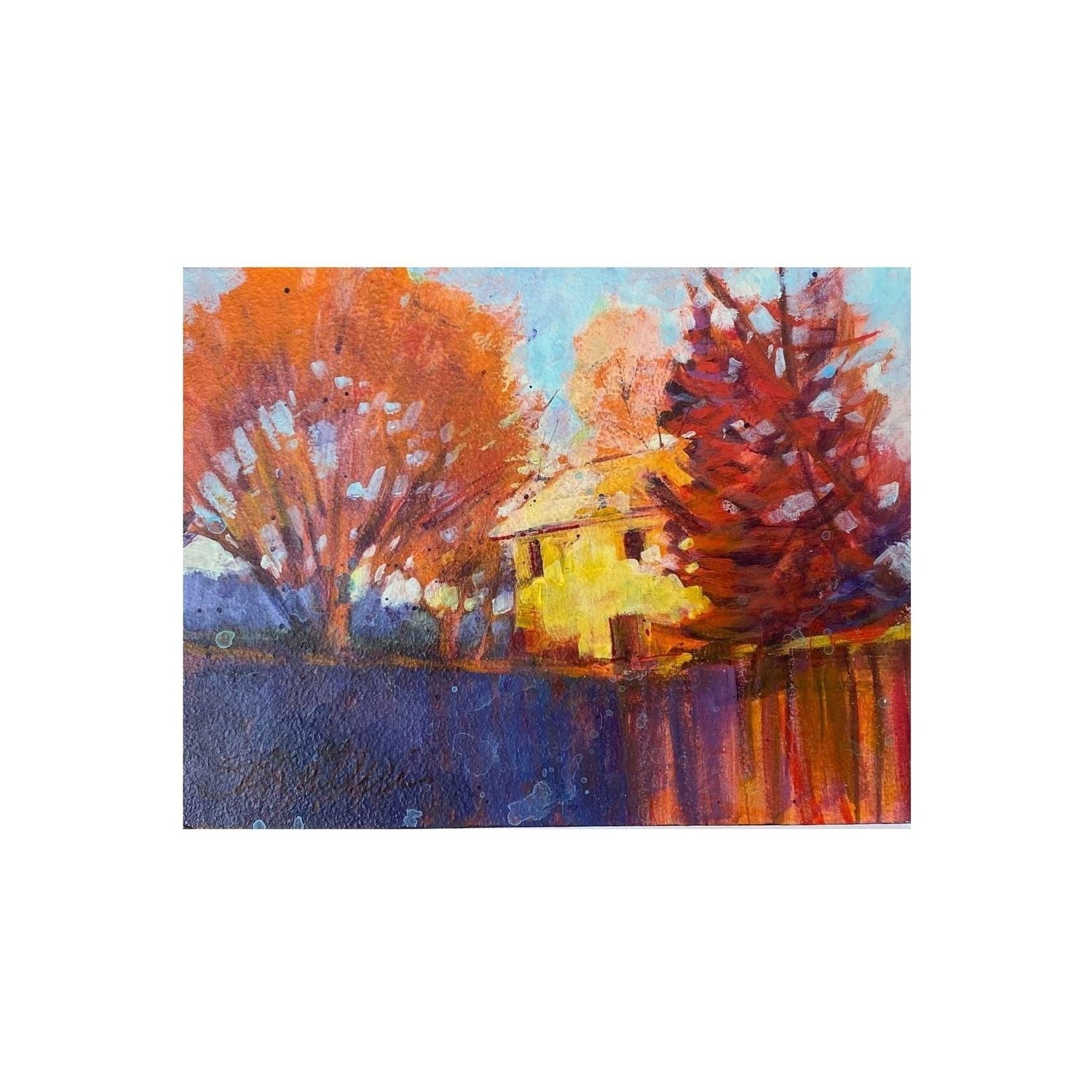 Sue Contini is a lifelong artist and creative person, who has honed her skills through years of formal and informal training. She holds a degree in Fine Art from York University and has facilitated workshops with many respected artists. She is a juried member of the Society of Canadian Artists (SCA) and the Federation of Canadian Artists (AFCA).

Sue believes that anyone can paint, and have fun doing it. She has tremendous knowledge of materials and techniques, and loves to share this in a fun and friendly way.

She has been teaching workshops throughout Alberta and British Columbia, and instructs classes at Swintons Art Supply in Calgary for over 20 years. Sue's award-winning art can be seen at Art on Ninth (Invermere, BC), Federation Gallery (Vancouver BC), The Leighton Art Centre (Calgary, AB), Station Street Gallery (Duncan, BC) and the Calgary Stampede Art Gallery, and of course, on her website www.suecontini.com.